Regular price
Sale price
£39.99 GBP
Unit price
per
Sale
Sold out
Our Premium Yemeni Black Seed Honey is produced without the use of fertilizers, pesticides, or other artificial chemicals. Our black seeds are organic maintaining the effect of the Pure Premium Honey.
Yemeni Sidr honey is highly regarded for its numerous potential benefits and unique qualities. Here are some of the notable benefits associated with Yemeni Sidr honey:
1. Medicinal properties: Sidr honey is believed to possess strong medicinal properties. It has been traditionally used in Yemen to alleviate various ailments, including digestive issues, respiratory problems, and wound healing. It is also considered beneficial for promoting overall health and vitality.
2. Antibacterial and antimicrobial effects: Sidr honey has natural antibacterial and antimicrobial properties. It may help inhibit the growth of harmful bacteria and microorganisms, making it useful for maintaining a healthy immune system and fighting infections.
3. Antioxidant activity: Yemeni Sidr honey is rich in antioxidants, which play a crucial role in neutralizing harmful free radicals in the body. Antioxidants help protect cells from damage, reduce inflammation, and support overall well-being.
4. Digestive health: Sidr honey is known to aid digestion and soothe gastrointestinal discomfort. It may help relieve symptoms such as indigestion.
Care Instructions

Keep it in a cool location away from direct sunlight
Share
View full details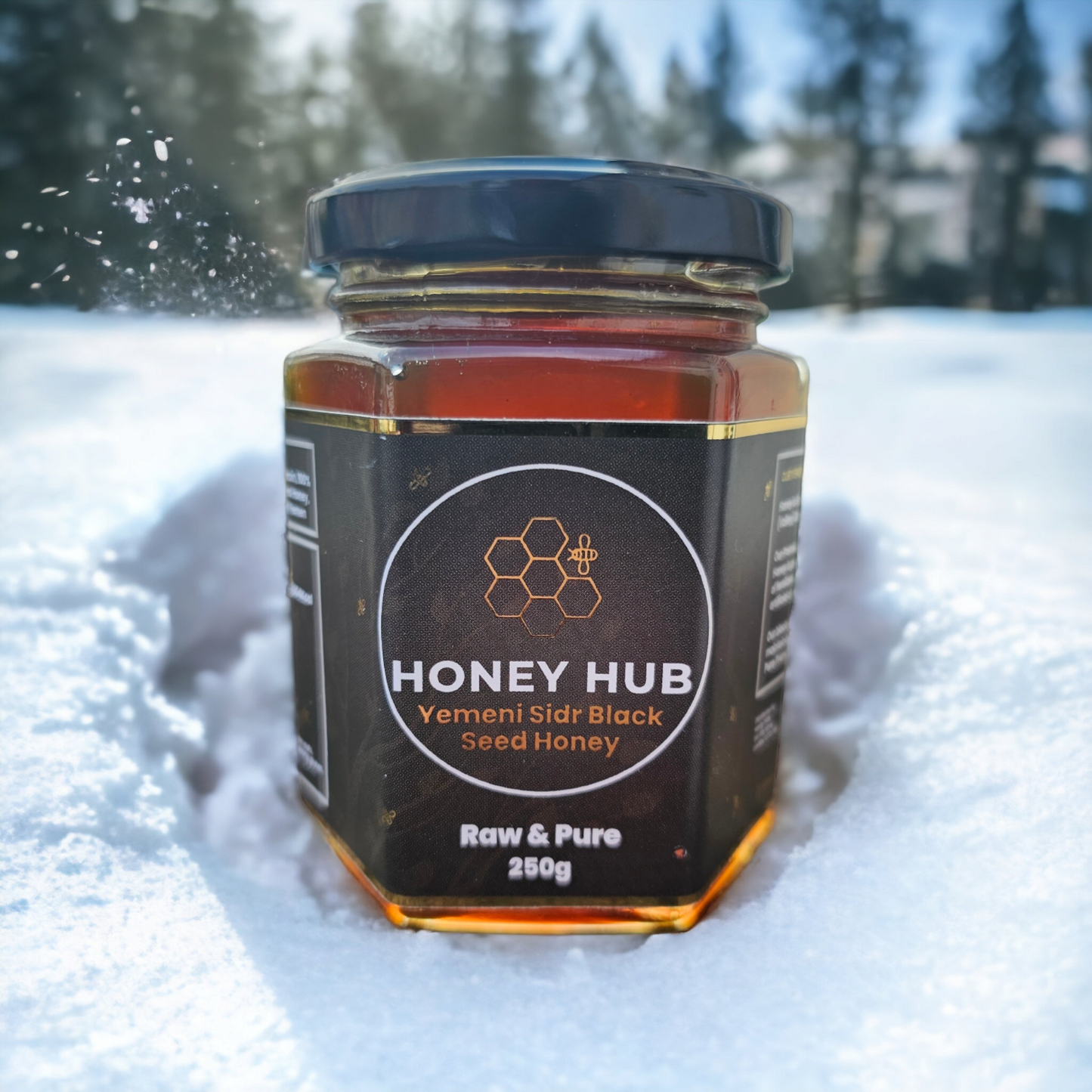 The Finest Honey
Suffering from a few ailments so I forced myself to purchase this product due to the ingredients being an authentic remedy with amazing benefits to the body and Alhamdulillah! I'm glad I did taste really nice!


Great service, prompt delivery in excellent condition. Thank you Honey hub.
"The black seed is a means of cure for every ailment except death" - Sahih Bukhari